African Safari Wildlife Park Opening for the 2020 Season
FOR IMMEDIATE RELEASE
February 27, 2020
PORT CLINTON, Ohio, Feb. 27, 2020 – African Safari Wildlife Park has announced its date to open for their 52nd Season as Friday, March 13, 2020.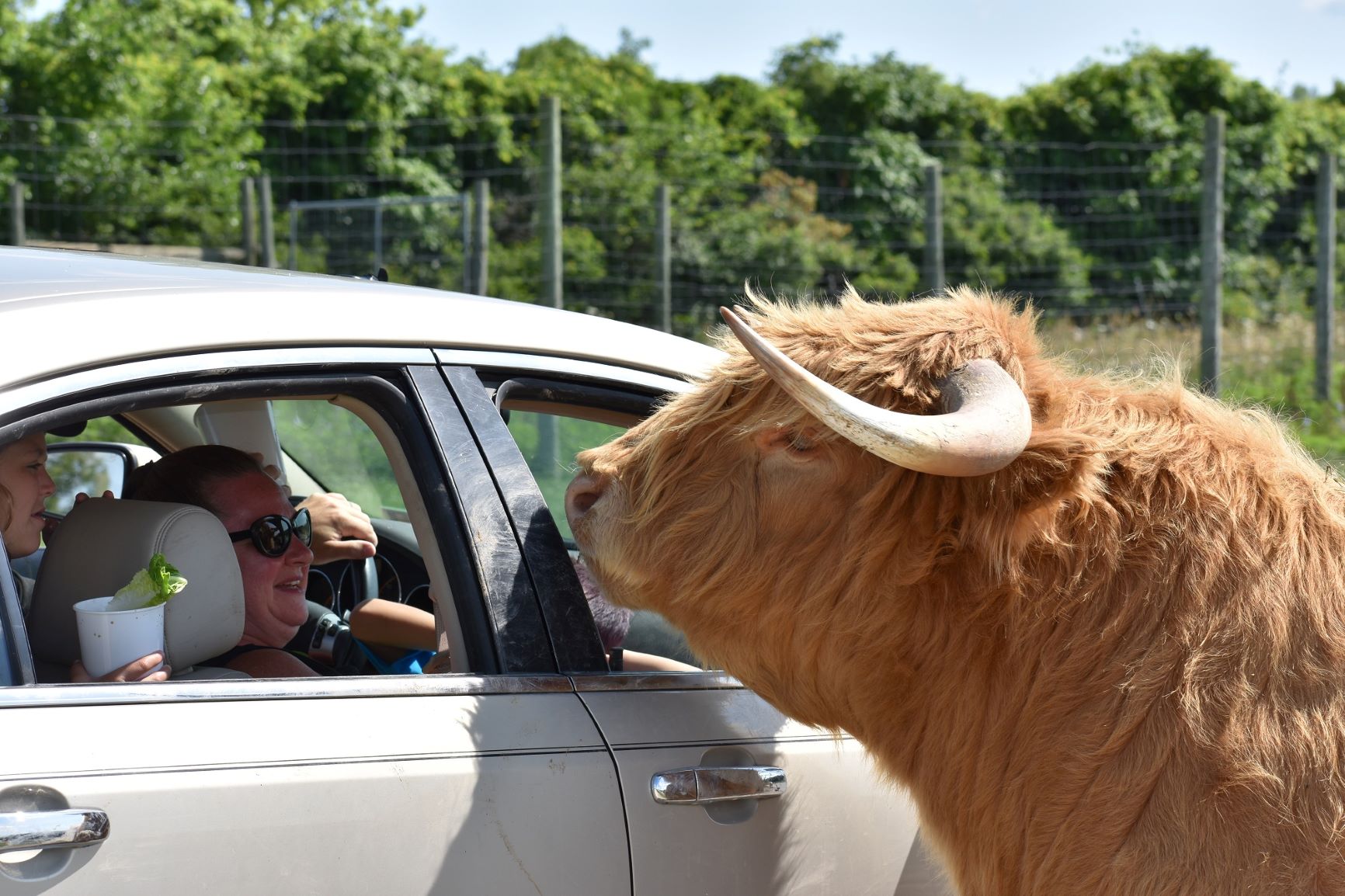 The Park will be open daily, rain or shine, from 10:00 AM – 5:00 PM, with the last car admitted at 4:00 PM until May 22, 2020 when the Summer Season begins.
The events of the 2019 Thanksgiving fire caused the Park to delay their planned opening 2020 date to mid-March.
"We are so appreciative and incredibly touched by the support African Safari Wildlife Park received from our community and from friends around the world after the fire," said African Safari President and Co-Owner, Holly Hunt. "We are excited to open for the 2020 Season and to once again deliver an incredible, interactive animal experience that promotes the appreciation of wildlife to visitors from around the country."
Community members, friends, and animal lovers will once again be able to drive through African Safari Wildlife Park and be nose-to-nose with over 400 individual animals in the Drive-Thru Safari.
Guests will have the opportunity to view and feed alpacas, llamas, guanacos, bactrian camels, fallow deer, sika deer, elk, bison, and zebra every day in the Drive-Thru Safari. Giraffe and African antelope species will return to the Drive-Thru once the weather permits, expected to be early May.
The Walk-Thru Safari, which features exotic birds, gibbons, kangaroos, warthog, a walk-through aviary, camel rides, and educational animal shows is scheduled to open on May 9, 2020.
The Park is thrilled to bring new exhibits, animal species, and unique experiences to Guests again for the 2020 Season.
The Midwest's only Drive-Thru Safari, African Safari Wildlife Park, is located at 267 S. Lightner Rd. in Port Clinton, Ohio. The Park is scheduled to open on March 13, 2020. Spring Season hours are daily, rain or shine, from 10AM – 5PM.
The Ohio Safari Park
African Safari Wildlife Park Media Contact:
Kelsey Keller
267 S. Lightner Road, Port Clinton, OH 43452
1-800-521-2660