African Safari Wildlife Park Opening for the 2020 Season
FOR IMMEDIATE RELEASE
May 13, 2020
PORT CLINTON, Ohio, May 13, 2020 – African Safari Wildlife Park has been approved to open by County Health Officials and has announced it will reopen their 65-acre Drive-Thru Safari on Thursday, May 14, 2020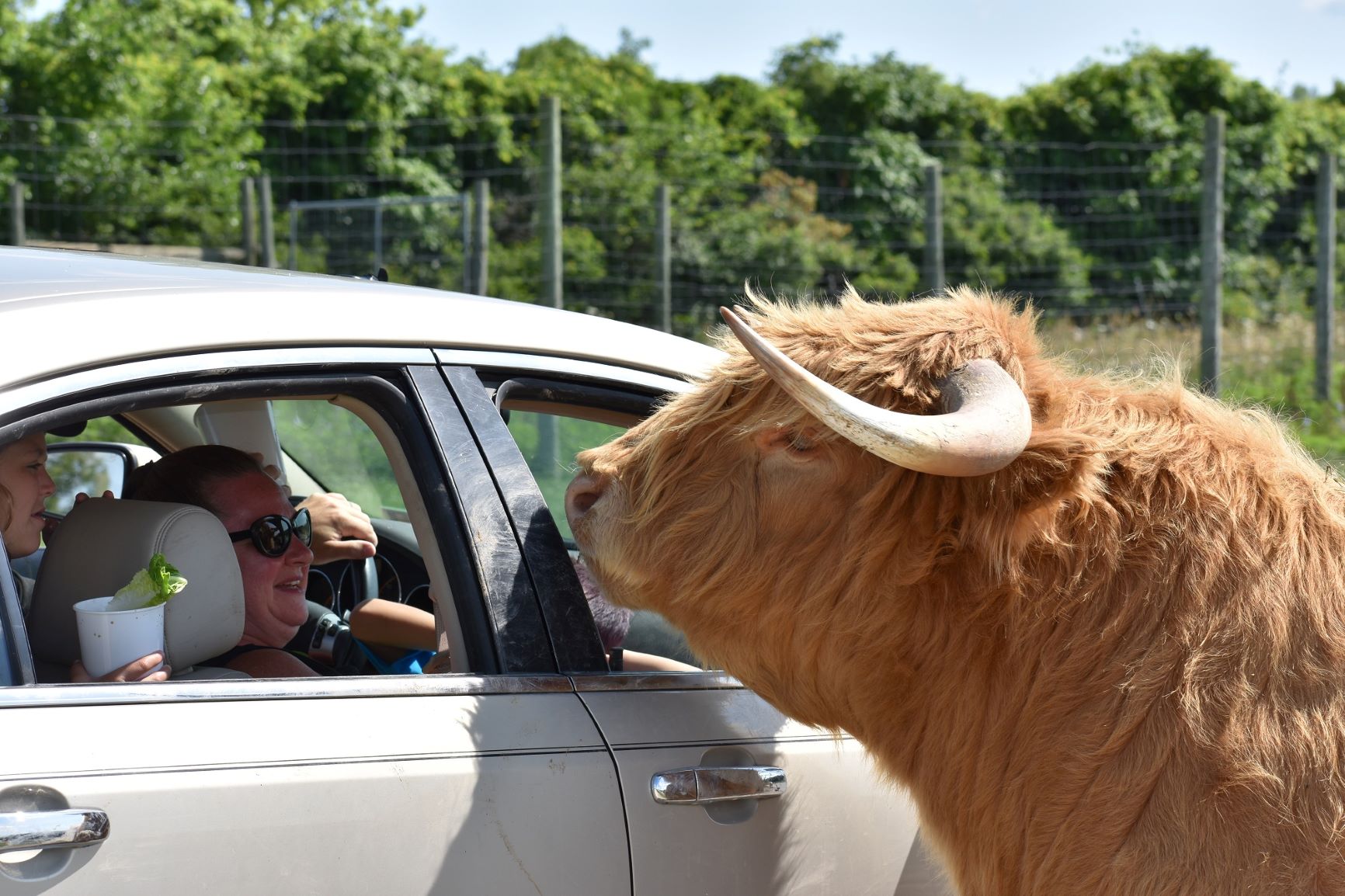 The Park will be open daily, rain or shine, from 10:00 AM – 5:00 PM, with the last car admitted at 4:00 PM until May 22, 2020 when the Summer Season begins and the hours extended. May 16 and 17 will be operating under Pre-Summer Season hours, 9:00 AM – 6:00 PM, with the last car admitted at 5:00 PM.
African Safari Wildlife Park is an Open Outdoor Recreation Area and is safe to visit. All Guests and Park Employees are complying with Social Distancing Requirements.
The Park is following current CDC and prevention guidelines and recommendations by encouraging Staff and Guests to stay home if they are unwell, emphasizing respiratory etiquette and hygiene, as well as the routine cleaning of all surfaces.
Similar Drive-Thru Safari Parks are open in the states of Texas, Alabama, Florida, Georgia, Missouri, Mississippi, North Carolina, Nebraska, Oregon, Tennessee, and Virginia.
Community members, friends, and animal lovers will once again be able to drive through African Safari Wildlife Park and be nose-to-nose with over 400 individual animals in the Drive-Thru Safari, all from the comfort and safety of their own vehicle. The Park provides a safe family activity and an educational environment all while promoting the appreciation of wildlife.
Guests will have the opportunity to view and feed alpacas, llamas, watusi and highland cattle, bactrian camels, fallow deer, sika deer, elk, bison, emu, and zebra every day in the Drive-Thru Safari. Giraffe and African antelope species will return to the Drive-Thru once the weather permits.
The Midwest's only Drive-Thru Safari, African Safari Wildlife Park, is located at 267 S. Lightner Rd. in Port Clinton, Ohio.
The Park is scheduled to open on Thursday, May 14, 2020.
Spring Season hours are daily, rain or shine, from 10AM – 5PM.
The Ohio Safari Park
African Safari Wildlife Park Media Contact:
Kelsey Keller
267 S. Lightner Road, Port Clinton, OH 43452
1-800-521-2660