African Safari Wildlife Park Reservation System Now Live
FOR IMMEDIATE RELEASE
June 25, 2020
PORT CLINTON, Ohio, June 25, 2020 – African Safari Wildlife Park has officially launched a reservation system for entry on Saturdays, Sundays, and popular dates around holidays.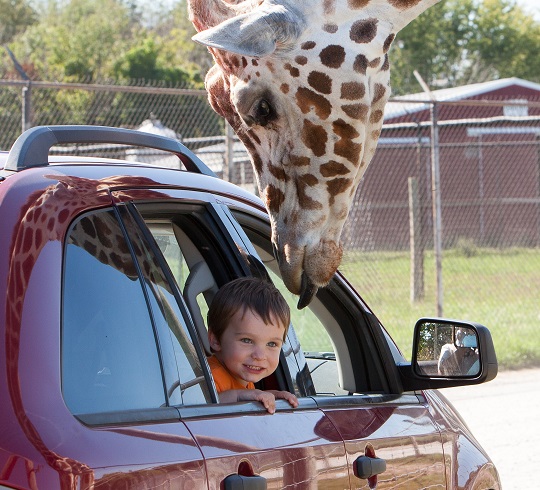 Reservations are not required for entry, however, coming to the Park without a reservation does not guarantee entry on days in which the reservations are available (Saturdays, Sundays, days surrounding a Holiday).
Reservations are not available Monday – Friday of non-Holiday weeks and the Park will be operating on a first-come-first-served basis.

When booking a reservation time, please note that 1 Reservation is for 1 Vehicle. Reservation quantities are not per person. 
The Time Slot in which you book a Reservation is the time you will need to arrive at the Park. Please do not arrive any earlier than 15-20 min prior to your reserved time slot.
The Midwest's only Drive-Thru Safari, African Safari Wildlife Park, is located at 267 S. Lightner Rd. in Port Clinton, Ohio. It is open daily, Rain or Shine, from 9AM – 7PM.
*** To Book A Reservation, click HERE **
For help or questions regarding Reservations, please call us
at 1-800-521-2660
The Park asks for your patience as they learn in this new reservation process. The Park wishes to thank all those who have visited and shown their support – it's been a WILD time!
The Ohio Safari Park
African Safari Wildlife Park Media Contact:
Kelsey Keller
267 S. Lightner Road, Port Clinton, OH 43452
1-800-521-2660