African Safari Wildlife Park Reservation System Coming Soon & Helpful Tips
FOR IMMEDIATE RELEASE
June 18, 2020
PORT CLINTON, Ohio, June 18, 2020 – African Safari Wildlife Park reopened to the public on May 14, 2020 to see record-breaking crowds daily and began closing early on the weekends once the Park's capacity was reached.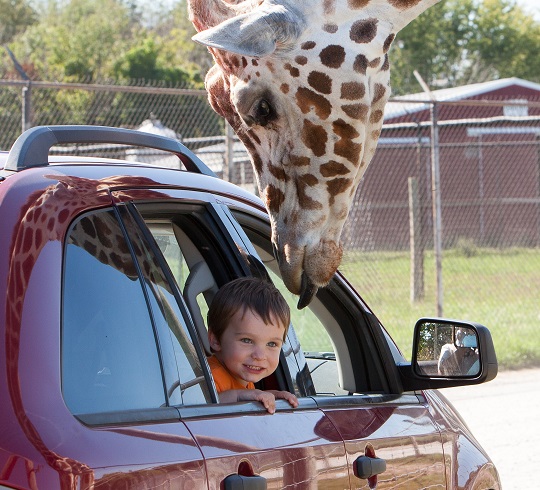 On Saturdays and Sundays, the Park is admitting the last vehicle at 3:00 PM or once capacity is reached. The Park is preparing to launch a free reservation system to limit occupancy and to guarantee admission based on a reserved time slot.
Instructions on how to reserve a time slot are coming soon.
This weekend, June 20 and 21, will still be operating under a first-come-first-served basis.  
African Safari Wildlife Park wants all of its Guests, from near or far, to have a WILD experience during their visit. When the Park reaches capacity, Guests are encountering long wait times and could additionally be turned away if arriving at the capacity point.
The Park is providing some helpful tips for those planning to visit this weekend/before a reservation system is in place: 
1. Arriving at/between 12:00 PM -1:00 PM is not recommended due to this being the busiest time of the day.
2. It is recommended to arrive as early as possible. Guests are permitted to line up at the entrance of the Park prior to 9:00 AM.
3. Lines with wait times as long as 3+ hours can begin as early as 11:30 AM.
4. The Park will be admitting the last car at 3:00 PM OR once capacity is reached, whichever comes first, on both 6/20 and 6/21.
The Park asks those looking to visit in the following weeks to stay tuned to their Facebook Page and website for details regarding reservations, or to call ahead at 1-800-521-2660.
The Midwest's only Drive-Thru Safari, African Safari Wildlife Park, is located at 267 S. Lightner Rd. in Port Clinton, Ohio. It is open daily, Rain or Shine, from 9AM – 7PM.
The Ohio Safari Park
African Safari Wildlife Park Media Contact:
Kelsey Keller
267 S. Lightner Road, Port Clinton, OH 43452
1-800-521-2660