African Safari Wildlife Park Closing for the 2019 Season
FOR IMMEDIATE RELEASE
December 16, 2019
PORT CLINTON, Ohio, November 25th, 2019 – African Safari Wildlife Park will be closing for the 2019 Season on Sunday, December 1st. The Park will re-open for the 2020 Season on Friday, February 28th.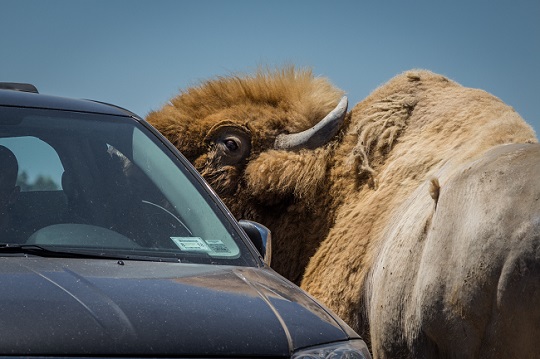 The Park is open daily, rain, shine or snow, from 10 AM to 5 PM with the last car admitted into the Park at 4 PM. The Park will be closed on Thursday, November 28 in celebration of Thanksgiving.
"We had a fantastic Season this year," said Josh Adkins, the General Manager at African Safari. "2019 saw the addition of our Zoo-It-All Pass which showcased several brand new animal exhibits where Guests could feed animals in the Walk-Thru Safari. Our Warthog and Red River Hog also received new, state-of-the-art exhibits in the Walk-Thru Safari that we are incredibly proud of. We are really looking forward to 2020 and we will continue to be adding to the African Safari experience."
The Drive-Thru Safari, which offers Guests the opportunity to see and feed over 400+ individual animals right from their car, will remain open until December 1st. The Walk-Thru Safari and Activities officially closed for the Season on October 7th.
Be sure to check the Park's website and Facebook page for updates on Zoo-It-All, Special Offers, and more!
The Midwest's only Drive-Thru Safari, African Safari Wildlife Park, is located at 267 S. Lightner Rd. in Port Clinton, Ohio. It is open daily, rain or shine, through December 1st, 2019. Fall Season hours are daily, rain or shine, from 10 AM – 5 PM Monday through Sunday. Closed for Thanksgiving, November 28th.
The Ohio Safari Park
African Safari Wildlife Park Media Contact:
Kelsey Keller
267 S. Lightner Road, Port Clinton, OH 43452
1-800-521-2660